---
---
Eastern wall
The right part of the eastern wall (page I)
To the right, the eastern wall paintings begin with a water scene. Except for the aquatic animals, the remains on the wall are very fragmentary: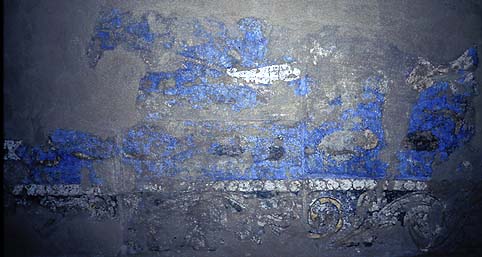 The right end of the above image depicts parts of a squatting white-coloured person. Further to the left a second one holds an animal's tail and is drawn through the water. In the image below the scene continues with a group of dwarfish naked figures shooting birds: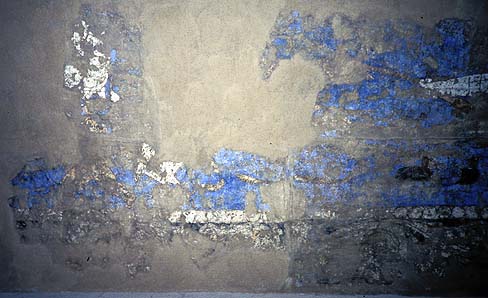 Below is a copy of the same section:
Above: At least three of the naked figures and parts of a bow with arrow can be traced in the left half of the image. Further to the left follows a broad lacuna.
Continue reading on the right part of the eastern wall paintings...
---
---