---
---
Northern wall
Some fragments from the walls
The excavators revealed from the debris of the palace room (23) several unconnected fragments of paintings. They certainly came from upper registers of the walls although exact find spots cannot be precisley determined (at least according to the published materials).
Below we present some sketches with attempts to interpret what may have been meant with these fragments. Obviously the paintings once told of heavy fightings in a heroic and/or mythical sphere. This corresponds with general tendencies of Sogdian mural painting as is testified by several examples from Pandzhikant excavated by B. Maršak and others.
The fragments:
Attempts of interpretation: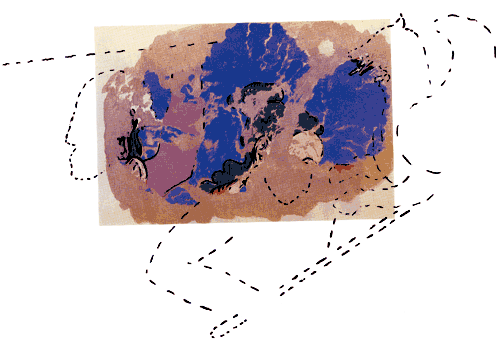 Above: Heroes or gods fighting against mythical monsters (?)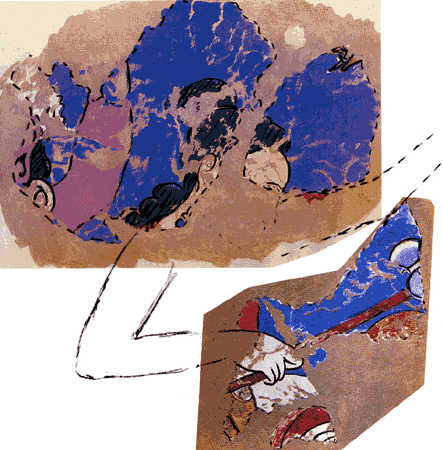 Above: An alternative view of the same fragment, combined with a second one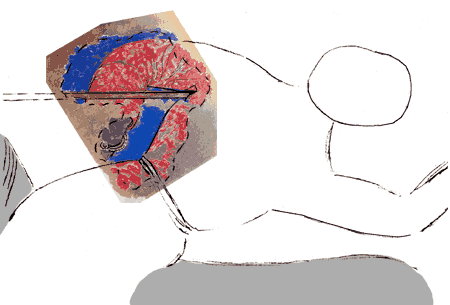 Above: A dark-skinned (mounted??) person in red caftan run through by a spear. Note that I have rotated the preserved part about 45 degrees to the right.
---
---