---
---
Northern wall
The hunters
The right part of the northern wall depicts a hunting party. Of the hunters, five persons in uniform size are at least partially preserved (figures 2-6). A sixth hunter (figure 1) is emphasized by his enormous height.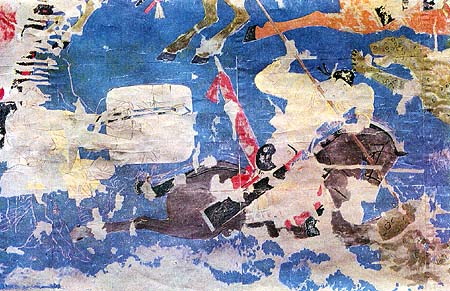 Our images show a copy from Al'baum's book (above) and the present state (below) of a section around hunter no. 4. The persons clearly represent Tang Chinese personal clothed in yellow (the imperial colour).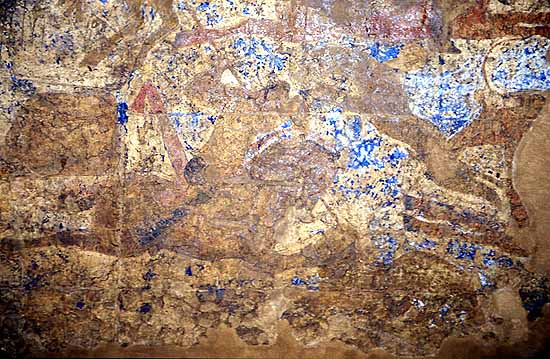 The hunters are furnished with Turkish quiver, bow in bowcase, a spear and a long object wrapped in a red piece of textile. The last seems to be a banner in state of transportation.
| | | |
| --- | --- | --- |
| | | |
| | | Left: Hunter no. 2 at the right end of the northern wall. He attacks a jumping leopard. |
Compare some parallels from Tang dynasty tomb painting.
Read about the oversized hunter
Back to overview of the northern wall
---
---