---
---
Western wall
The delegates of group A2 (page I)
Group A2 of the delegates consists of the surviving figures 2, 3 and 4: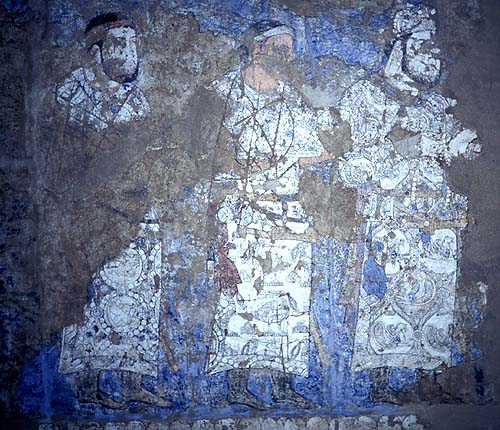 But originally there was a fourth figure, now lost, in front of figure 4 (right). Traces of this once existing person only can be seen towards the lower right of the image above as well as on images taken shortly after the excavations: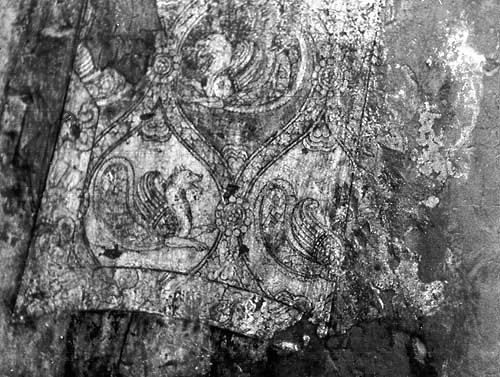 Above: lower part of figure 4 as in 1968 [image by Burchard Brentjes].
The composition must have been roughly as in the sketch below: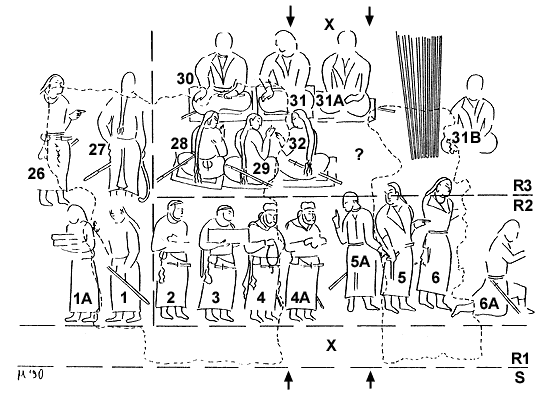 What follows? - The mysterious figure 4A (our numbering) certainly must have been a high-ranking person. This is indicated by its front-position and by the princely nature of figure 4.
Continue reading about group A2 with figures 2, 3, and 4
More on the left part of the western wall
Back to main text (western wall)
---
---